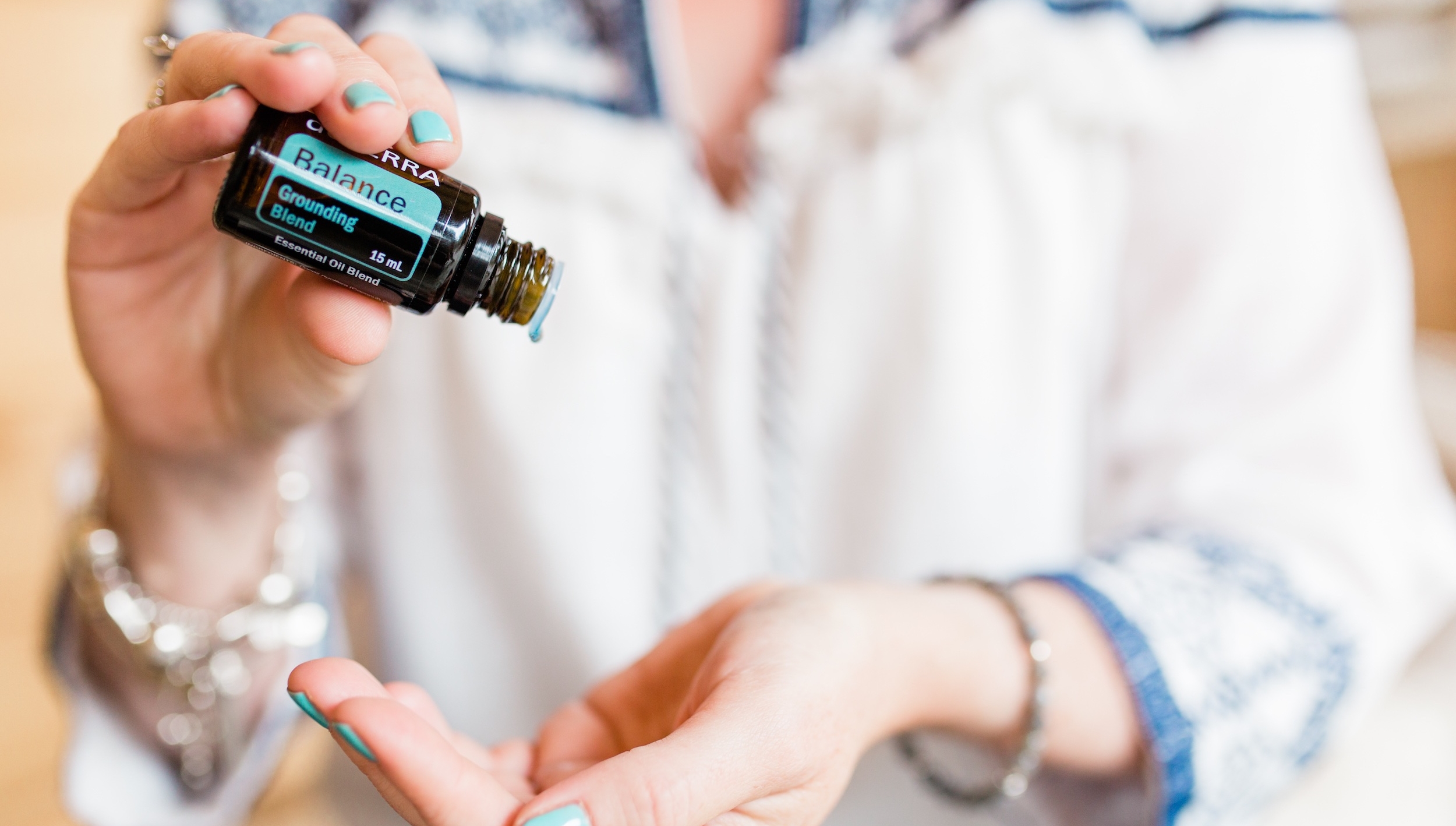 Support your transformation with power of essential oils
I took a bottle of Lavender Oil into all of my professional exams 20 years ago to bring calm during each sitting. Whenever I felt anxious I would take a few deep inhales, feel immediate peace of mind and carry on with the exam paper.
For years essential oils have been a part of my life. I'd use them whenever I wanted to feel relaxed or clear any negative energy in the house but I only knew a few basics about them.
A health coach I worked with as part of my healing introduced me to doTerra brand of Essential Oils and products. doTerra oils are Certified Pure Therapeutic Grade, no fillers of synthetics and I used them to support my immune system.
More recently I started to learn about their support during emotional healing and their wider use as part of an everyday wellness program. I've now fallen in love with them even more. From 20 years ago when they were a part of my exam toolkit to today supporting me in my business and personal life, these little bottles of oil and products are my powerful friends who are part of my daily life.
Here's some of the ways I use them to feel fabulous: making self-care products and cleaning products, I diffuse them around the house, at my desk and during yoga, I use them during my daily self-connection time, we use them to support our health, my daughter loves them rolled on her feet at night (I draw pictures on her feet using diluted lavender in a rollerball and she has to guess what I've drawn)…the list lis endless…..
From Lemon, the oil of focus; Bergamot, the oil of self-acceptance, supporting you to know you are enough to Spearmint, the oil of confident speech. Essential oils can help support you in all different aspects of your life.
To show up for my clients as the highest version of myself I have to invest in my physical, emotional, mental and spiritual wellbeing. By also looking after my family's health and wellbeing I'm able to fulfill my desires in life.
I want you to experience the amazing benefits of essential oils just like I'm doing. Give them a try, really immerse yourself in our community and you will feel the benefits!
There are two ways to get started:
1) BUY OILS AT WHOLESALE PRICE (25% off retail price)
Receive online access to place orders at your pleasure

Receive weekly trainings to continually expand your knowledge

Become part of our facebook community to provide you with ongoing support

Obtain access to a members only online portal which includes regular video training
OR
2) JOIN MY TEAM & BECOME A WELLNESS ADVOCATE
Receive all of the above, PLUS

Become part of a gorgeous team of like minded souls who are sharing the power of these oils

Grow your own team and earn revenue
STEP 1:
STEP 2:
Click Join & Save.
Choose your preferred language and country,
Choose the Wholesale Customer Option or Wellness Advocate if you want to grow your own oils business.
The Enroler and Sponsor ID box should already be filled out for you. If it isn't enter 6148319 in the box and Michele Ivory will appear.
STEP 3:
Fill in your personal details
STEP 4:
Choose whichever Starter Kit appeals to you most and add any additional individual items at the 25% off price to your shopping basket; OR
add the enrollment package option for £20 and add individual items to your basket with 25% off
I recommend adding Fractionated Coconut Oil so you can begin diluting your oils (especially for children)
STEP 5:
Finalise your shopping / payment. Click 'Process Order NOW and Continue"
STEP 6:
I will contact you to arrange a 30 minute video call to talk through how you can use the oils in your business and life and answer any questions.
I'll also send you details of the online membership site, facebook groups, app's and essential oil books I love so you can join our gorgeous and growing community!
If you want help with set up or have questions before opening an account please email me on michele@micheleivory.com and we can easily have a call or I can answer your queries by email.